Connectivity and Work Efficiency Key Issues – Tahawultech.com 2020
Connectivity and Work Efficiency Key Issues
We had a heart webinar with the Journalists from CPI Media Group 's Tahawultech experts , were we have discussed the future and   remote working .
https://www.tahawultech.com/industry/technology/watch-digitalks-on-the-uaes-readiness-for-remote-working/
Below are some highlights via Twitter
My thoughts about the impact on World Health Federation :
On Corona Virus
Visit the web site :
https://www.tahawultech.com/industry/technology/watch-digitalks-on-the-uaes-readiness-for-remote-working/
WATCH: DigiTalks on the UAE's readiness for remote working
In the first edition of our new series of virtual discussions called DigiTalks, Tahawultech's editorial team Mark Forker and Giorgia Guantario spoke to Dr Erdal Ozkaya, Head of Information & Cybersecurity, Standard Chartered and Tatiana Labaki, Senior Manager – Revenue & Analytics, Emaar regarding their experience with remote working.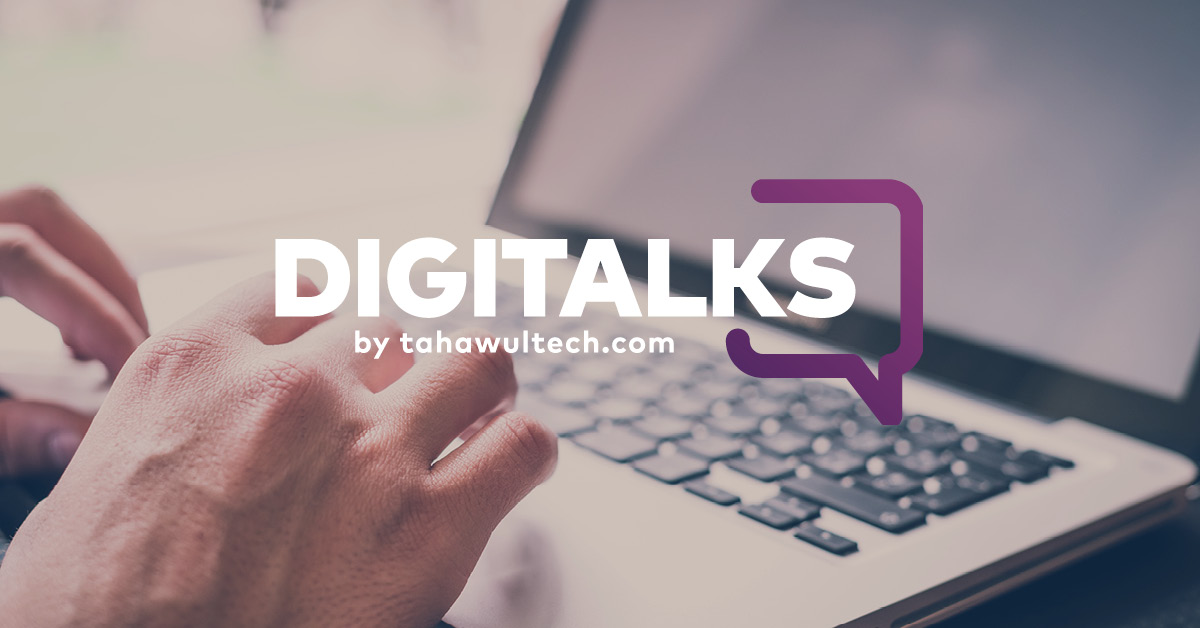 While the COVID-19 outbreak has had severe impacts on all industries, with the UAE government calling for many businesses to temporarily close, many others have had to adapt to remote working to continue their operations.
In light of this, it is fundamental to understand how to successfully equip employees to face this necessity.
Tech giants, the likes of Microsoft, Avaya and Google, are offering some of their solutions for free for the time being, but the current emergency situation raises the question, "Is remote working the future of work in the UAE?"
Modern workplaces have been adopting new technologies to improve productivity and streamline processes, so it doesn't come as a surprise that the same technology can help organisations change the way they work all together.
Tahawultech.com's first DigiTalks focused on the UAE's readiness for remote working and explored the challenges facing enterprises in relation to remaining secure as they move their operations to a virtual workplace.
In addition to this, the conversation also examined the challenges facing telecoms operators in terms of keeping us all 'connected' as demands on networks have grown exponentially since the outbreak of COVID-19.
We began by asking Dr Ozkaya and Labaki how COVID-19 has affected their day-to-day operations as they continue to adapt to working remotely.
As the Head of Information & Cybersecurity at Standard Chartered, Dr Ozkaya praised its robust business continuity plan for helping make their transition relatively seamless. However, he believes the world is not fully ready to move to a fully virtual workplace, as we've seen with the many issues arising with our technology.
He said, "We always talk about digitalisation, but I think this is an early wake-up call for humanity, where we need to think about our readiness for remote working. We need to think about how we can go to the next step without compromising."
Labaki revealed that the fact she is afforded greater flexibility than some of her colleagues due to the flexibility of her role has been counter-intuitive.
She said, "Not everyone in the company is given the liberty to work from home, and I believe that in times of crisis we need to show solidarity. I personally can work from home, but it was counterintuitive for the company to allow some people to do it and some people not to, just because their role wouldn't allow them to."
However, due to the ongoing crisis both acknowledged that there is no other option other than to embrace the concept of remote working – but conceded that due to the resources at their disposal they are in a better position to adapt than some SME's.
Tahawultech's DigiTalks continued by examining whether the ongoing situation will lead to a cultural paradigm shift in relation to the way we view remote working here in the UAE.
If employees can work just as effectively from home will this result in more flexibility for employees, and lead to the decline of the traditional office environment?
Dr Ozkaya said that the wonders of modern technology mean he no longer has to conduct several meetings across different continents in a period of just six days, but conceded that there are some jobs in which you simply can't work remotely.
Labaki said the move to remote working has eliminated the culture of mundane meetings at Emaar, but did state working remotely could lead to some teams to become less efficient.
She continued, "This situation is eye-opening and it's completely changing how we work. The real concern is that maybe we're not ready as a company to move fully digital, especially because of the nature of some of our roles. Even if we were to have the technological capabilities to make it happen, there's an issue of trust with the employees to do their job and to avoid security breaches."
Finally, we focused on the topic of security and examined how companies transitioning to a virtual workplace can remain protected.
For example, the highly praised video conferencing software, Zoom has been facing an increasing number of cybersecurity concerns. The company has had to deal with one controversy after another – from the Zoom app on iOS sending analytics data to Facebook, to addresses and photos of users leaking, or strangers hijacking third-party calls.
Dr Ozkaya himself wasn't very keen on using Zoom while working from home, and explained that businesses need to 'expect the unexpected' in these difficult times.
Dr Ozkaya said, "As a cybersecurity expert, I live always thinking that a breach is going to happen. My job is to foresee possible attacks and to put the right measures in place to avoid it from happening. In a sense, securing organisations is like protecting against the coronavirus – you must take the proper precautions to prevent the problem from spreading."
Labaki revealed that Emaar has adopted an approach of being 'positively paranoid', always second-guessing their security strategy in order to improve it and be prepared if the worse were to happen.
She explained, "Security breaches are inevitable. Organisations need to make sure employees are aware of the correct cybersecurity measures. Companies should also establish a level of trust within the workplace through communication and transparency."