Is remote working the future of work in the UAE , Free Webinar :0
Is remote working the future of work in the UAE
I will be speaking on PI Media Group's Digi Talk event this Thursday , please join us if you are interested to know more about Safe Remote Working 🙂
Free Webinar: Is remote working the future of work in the UAE?
PI Media Group has announced that they will host DigiTalks, a new series of virtual discussions to address the challenges organisations are facing during this pandemic and beyond.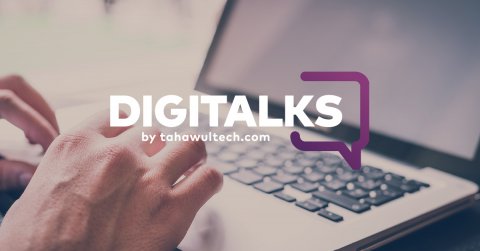 The COVID-19 outbreak has had severe impacts on all industries.
The UAE government has introduced travel bans to avoid the spreading of the virus, while many businesses, including bars, gyms and entertainment destinations have had to temporarily closed.
With businesses having to implement remote working to encourage social distancing, it is fundamental to understand how to successfully equip employees to face this necessity.
Tahawultech.com's first DigiTalk, hosted on March 26th, will see industry thought-leaders give their take on the UAE's readiness for remote working.
Whilst tech giants, the likes of Microsoft, Avaya and Google, are offering some of their solutions for free for the time being, the current emergency situation raises the question, "Is remote working the future of work in the UAE?"
Modern workplaces have been adopting new technologies to improve productivity and streamline processes, so it doesn't come as a surprise that the same technology can help organisations change the way they work altogether.
The virtual discussion will explore the challenges and opportunities this working style raises for organisations, while also exploring what cultural impact remote working will have on all industries beyond the current pandemic.
Our speakers will explore the benefits and disadvantages of remote working, including how it can affect productivity and flexibility, and how to move forward when remote working is not an option.
https://www.tahawultech.com/industry/technology/watch-digitalks-on-the-uaes-readiness-for-remote-working/