Nessus Essentials – Free up to 16 IP's
Nessus Essentials
I was and I am still a big Fan of Nessus and now there is some good news from Tenable for all of us , let's read it.
The free "Nessus Home" will now be called "Nessus Essentials" and it will be possible to use it for scanning up to 16 IPs anywhere.
Tenable eliminates "only personal, non-commercial use" restriction. So, it looks like Nessus Essentials will be a great tool for focused vulnerability checks.
It's always better to use several vulnerability scanners with independent knowledge bases to confirm the results. It will be possible to use it for educational purposes as well.
PS : Nessus Essentials does not allow you to perform compliance checks or content audits, Live Results or use the Nessus virtual appliance
To download Nessus :
https://www.tenable.com/products/nessus/nessus-essentials
What is Nessus ?
Nessus is a network vulnerability scanner that uses the Common Vulnerabilities and Exposures architecture for easy cross-linking between compliant security tools. Nessus employs the Nessus Attack Scripting Language (NASL), a simple language that describes individual threats and potential attacks.
Nessus can scan for :
Vulnerabilities that could allow unauthorized control or access to sensitive data on a system.
Misconfigurations
Default passwords, a few common passwords, and blank/absent passwords on some system accounts. Nessus can also call Hydra (an external tool) to launch a dictionary attack.
Denials of service vulnerabilities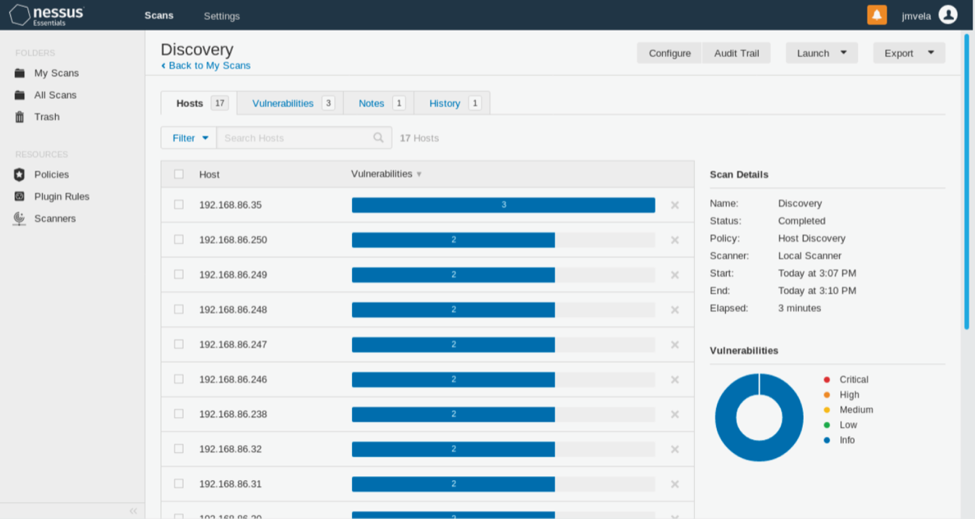 To read more reviews :