Erdal
17 Best Cybersecurity Books:
Ethical Hacking, Malware, and More (2021 List)
I am proud to have 2 of my books on the list. This list is shared at Learn to Code With me web site, and you can read the full blog post right via this link: Laurence Bradford created the list
Let's dive into some of the best cybersecurity books on the market. While you won't find any free cybersecurity books on the list, you'll find that most of these cybersecurity books are in the $15-$30 range—a lot more affordable than your college textbooks!
1. Software Security: Building Security In
Author: Gary McGraw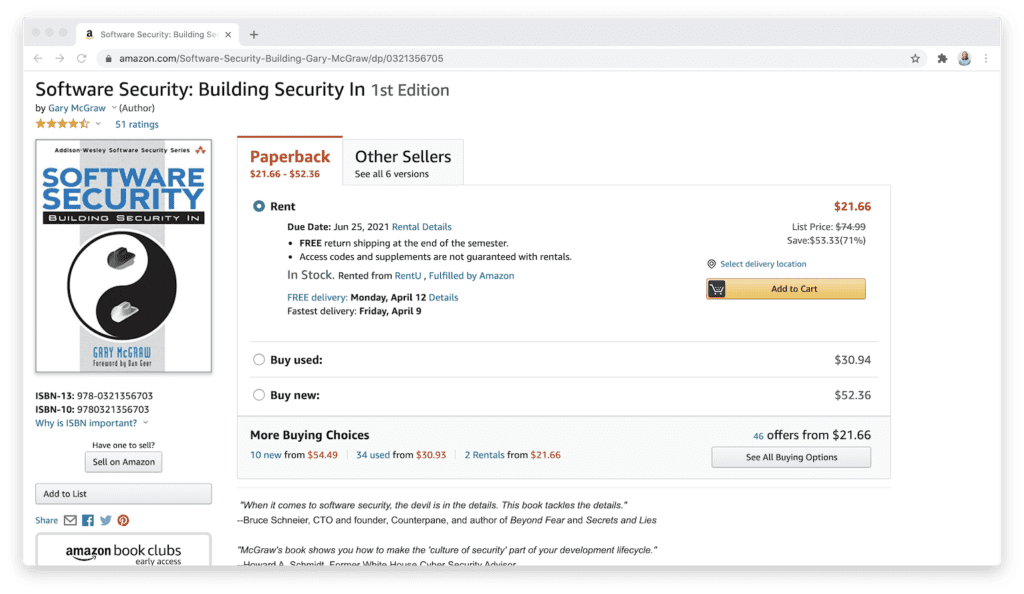 2. Practical Malware Analysis: The Hands-On Guide to Dissecting Malicious Software
🛒 Get it on Amazon
Author: Michael Sikorski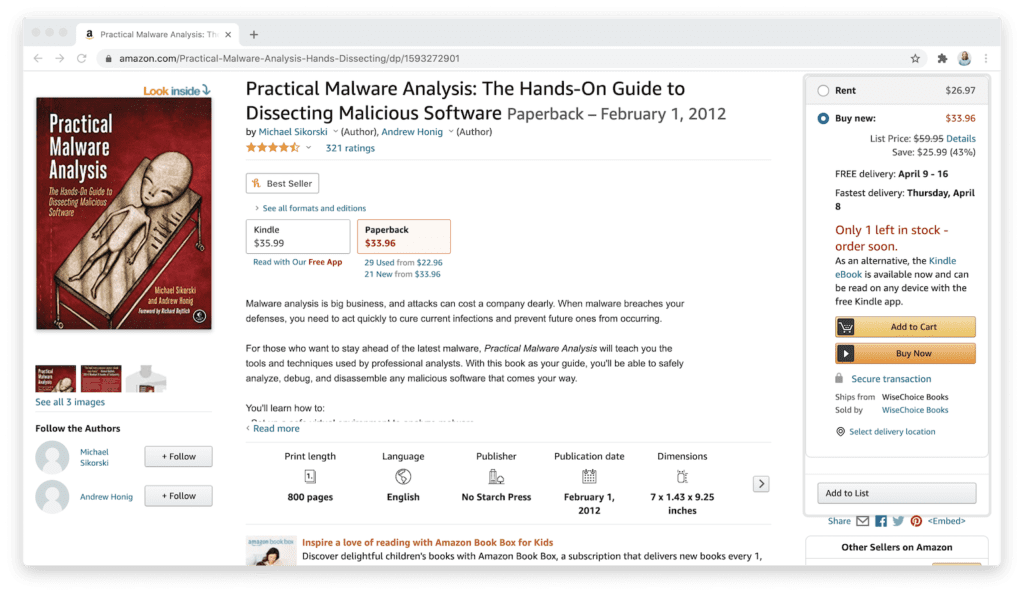 3. Learn Ethical Hacking from Scratch: Your stepping stone to penetration testing
Author: Zaid Sabih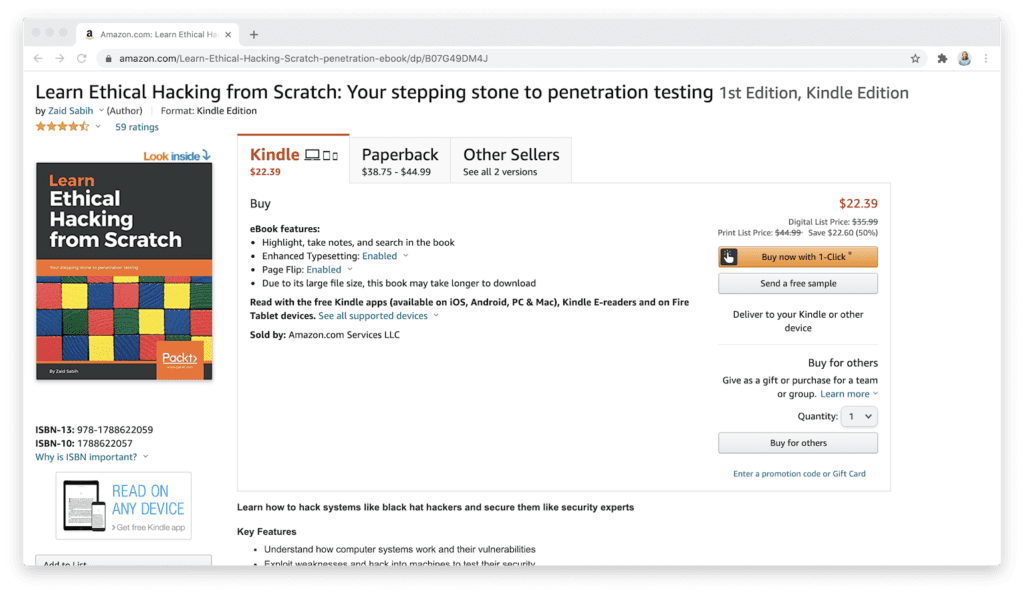 4. Alice and Bob Learn Application Security
Author: Tanya Janca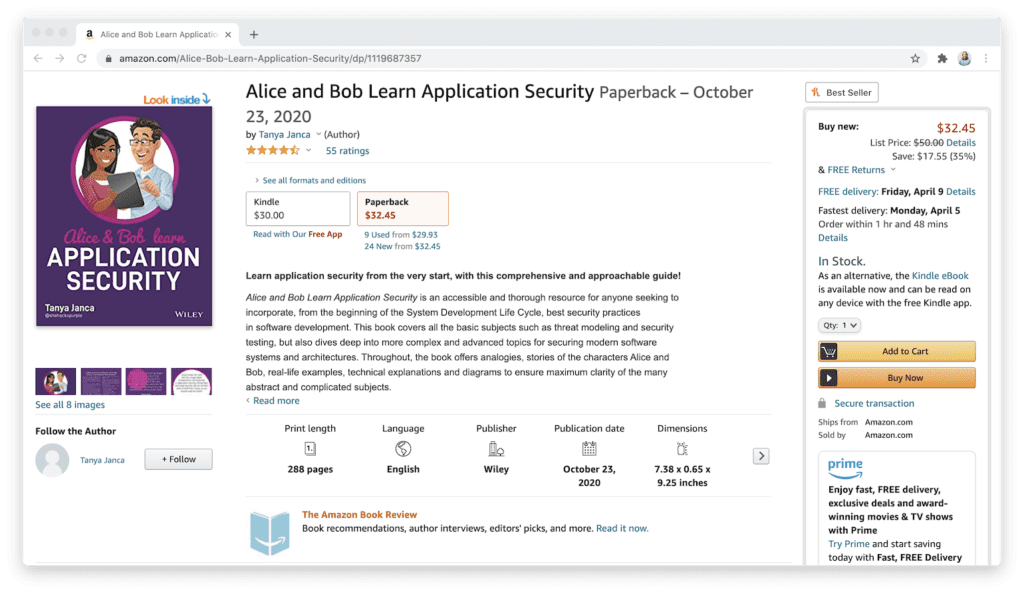 5. CompTIA Security+ Guide to Network Security Fundamentals
Author: Mark Ciampa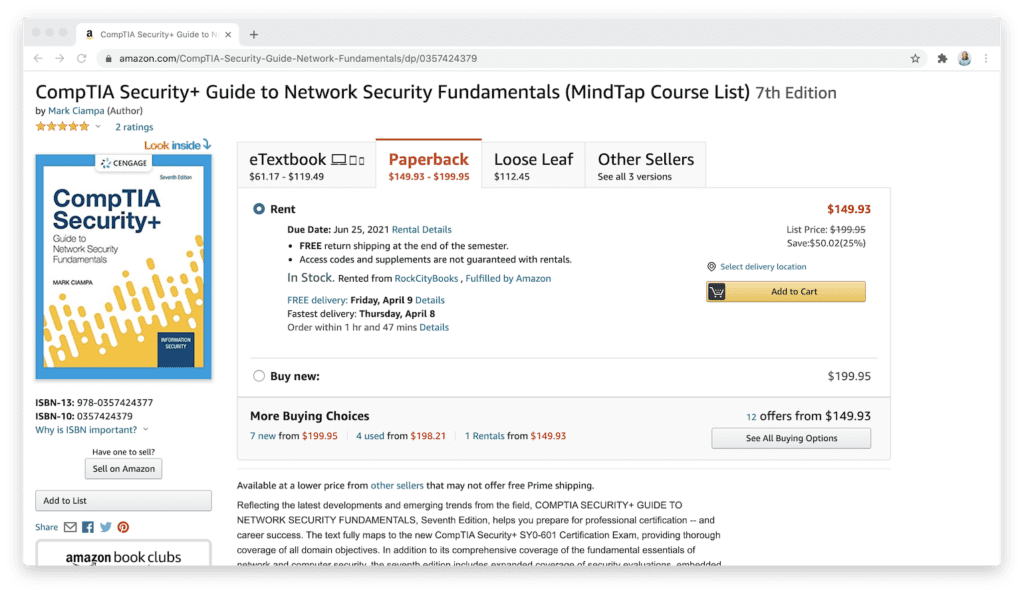 6. Web Application Security: Exploitation and Countermeasures for Modern Web Applications
Author: Andrew Hoffman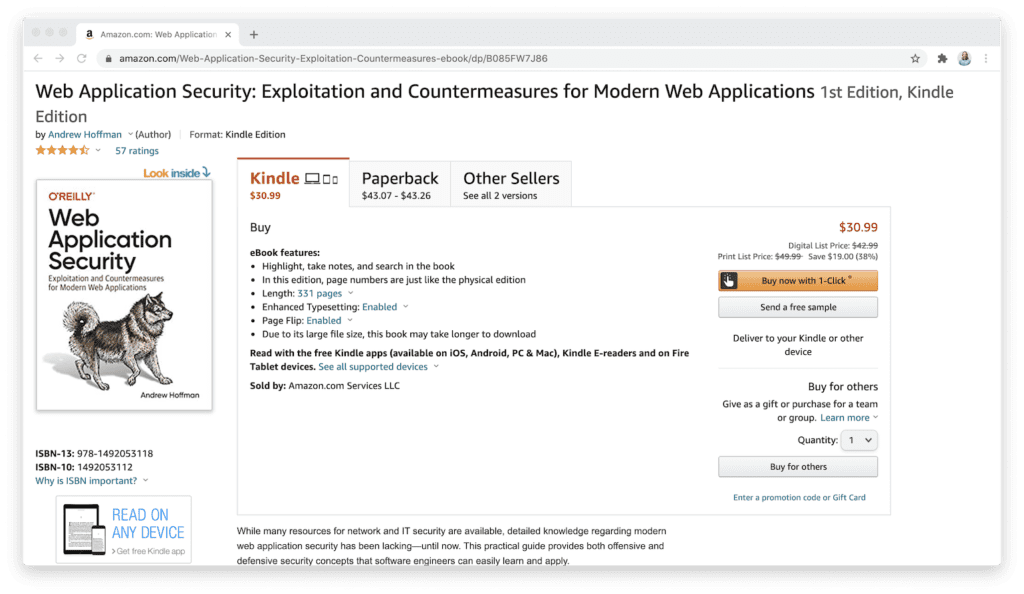 7. Cybersecurity For Dummies
Author: Joseph Steinberg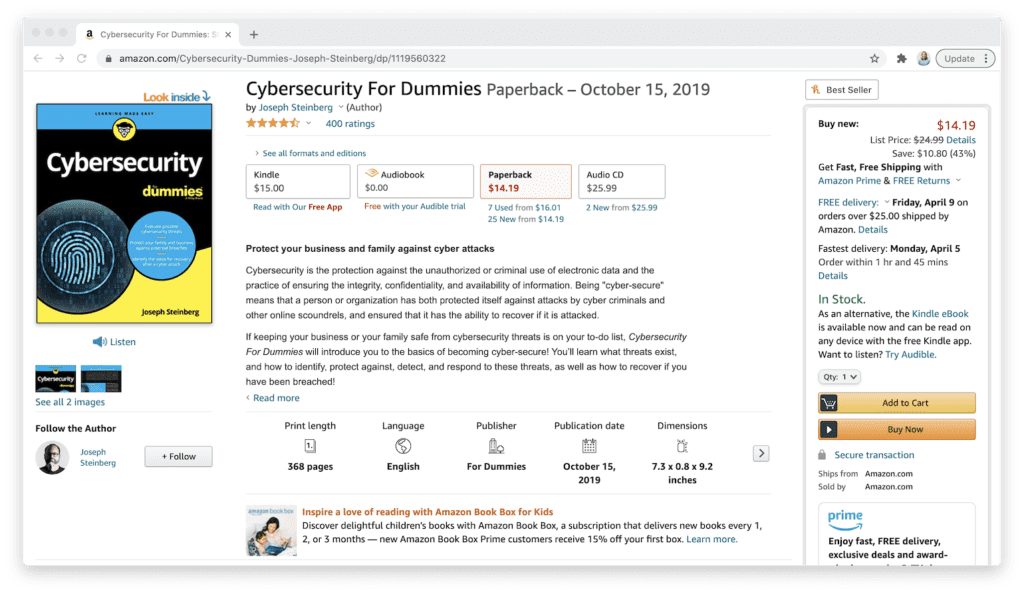 Author: Dr. Erdal Ozkaya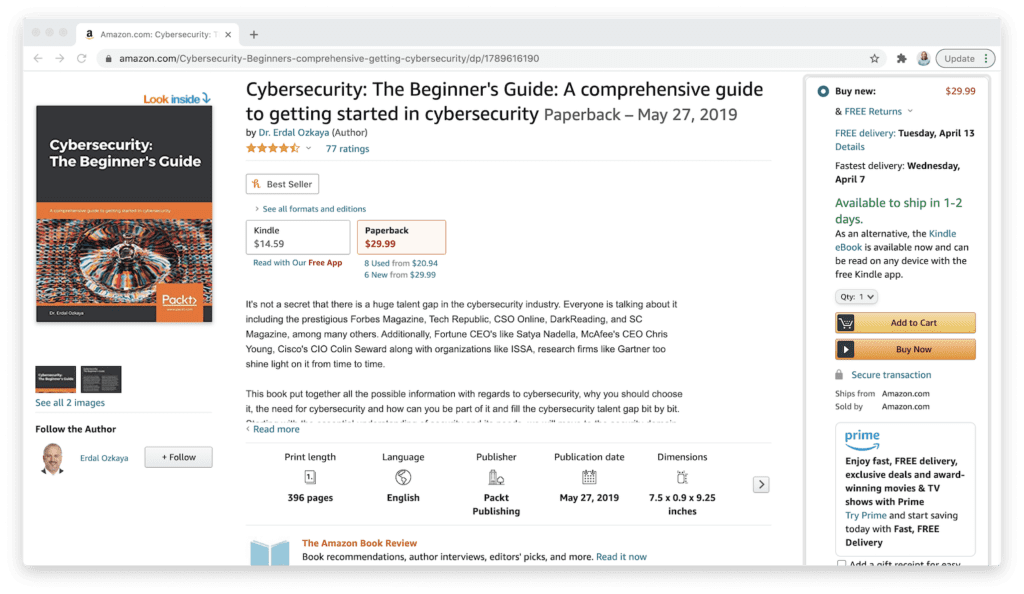 This book covers the fundamentals of cybersecurity, how artificial intelligence and machine learning are helping to secure systems, the skills and tools you need to know to work in cybersecurity, and how to think like an attacker. Also dives into how to build practice labs, real-world use cases, and the various cybersecurity certifications that are available.
9. Hackable: How to Do Application Security Right
Author: Ted Harrington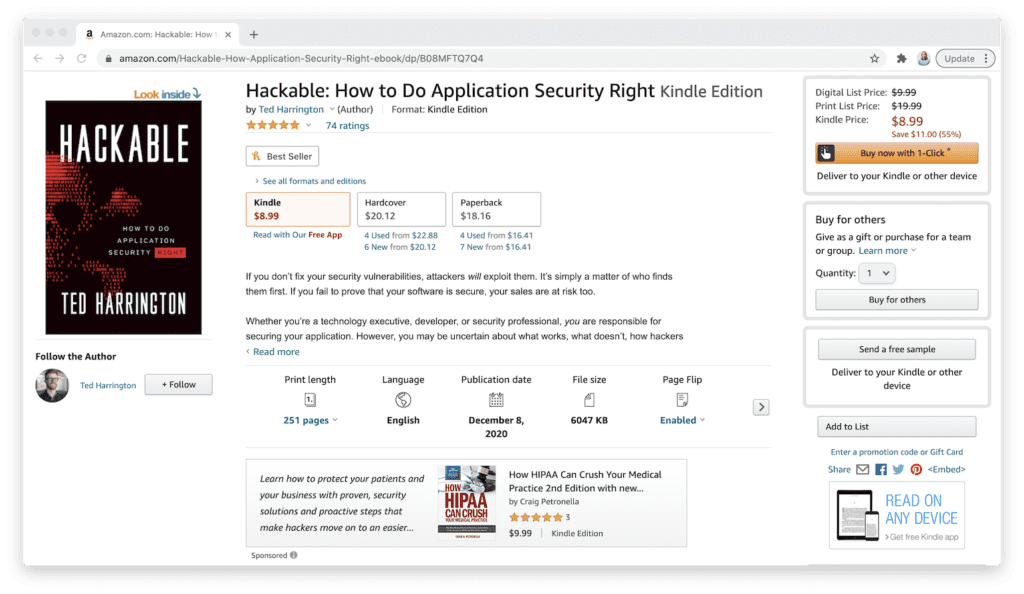 10. 24 Deadly Sins of Software Security: Programming Flaws and How to Fix Them
Author: Michael Howard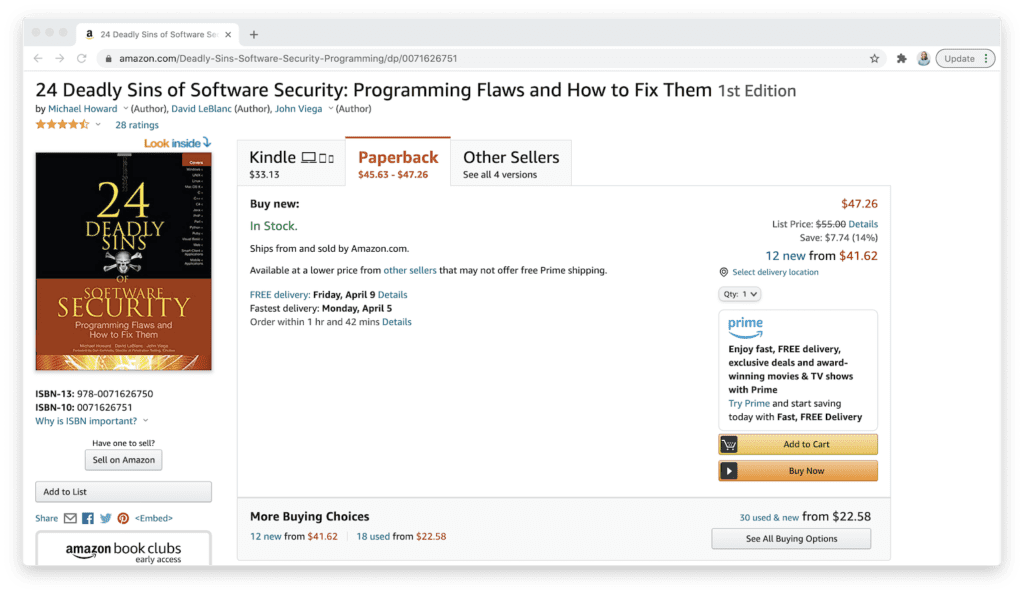 11. The Pentester BluePrint: Starting a Career as an Ethical Hacker
Author: Phillip L. Wylie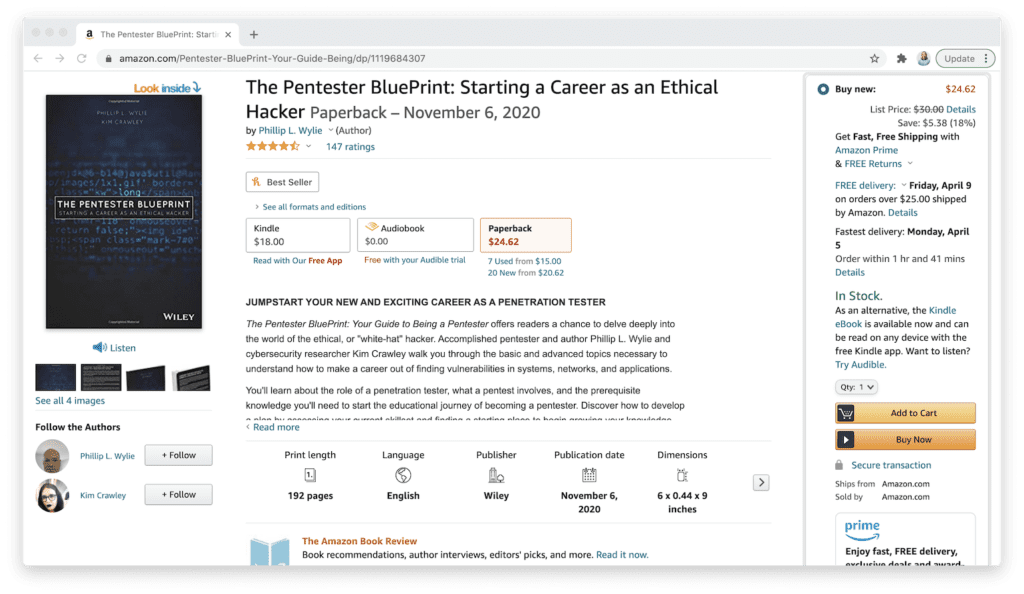 Authors: Yuri Diogenes, Erdal Ozkaya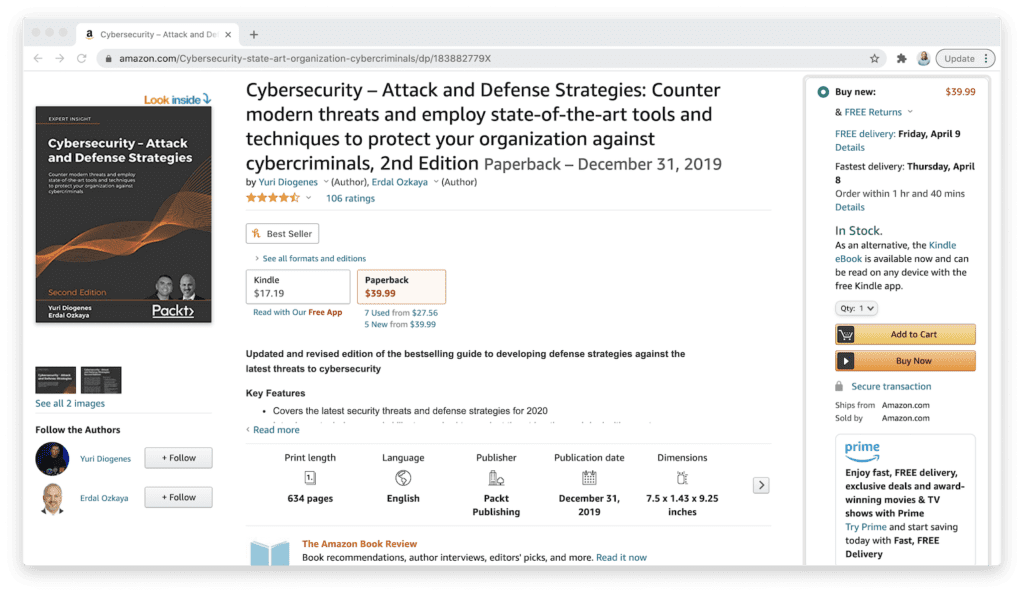 A guide to developing defense strategies against the latest threats to cybersecurity.  Takes you into the mindset of a Threat Actor to help you better understand the motivation and the steps of performing an actual cyber attack. Also covers how to identify different types of cyberattacks, how to perform log analysis using the cloud to identify suspicious activities, the cyber security kill chain, and more.
13. The Smartest Person in the Room: The Root Cause and New Solution for Cybersecurity
Author: Christian Espinosa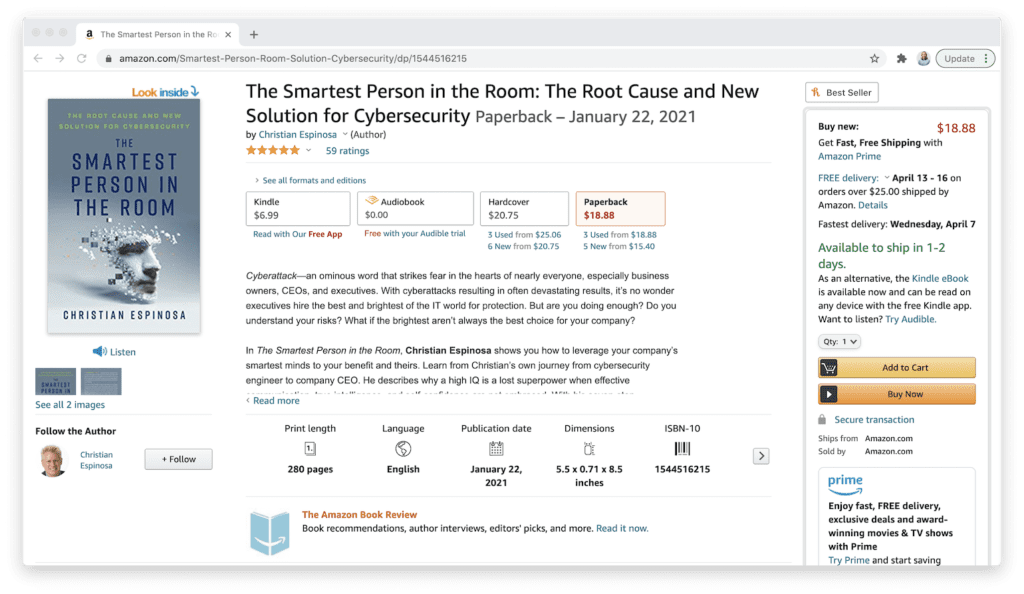 14. Cybersecurity Essentials
Author: Charles J. Brooks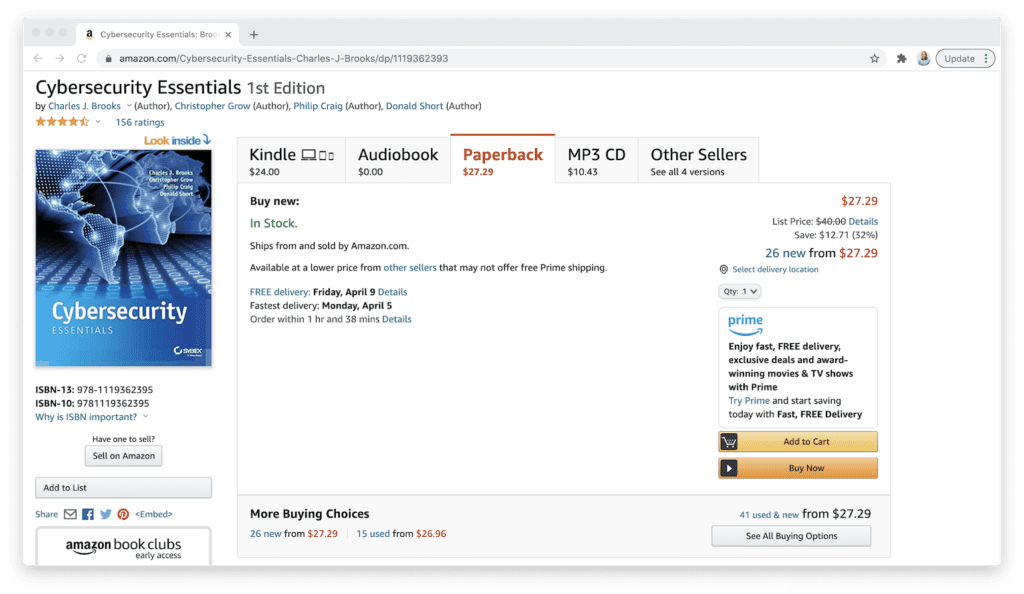 15. The Art of Memory Forensics: Detecting Malware and Threats in Windows, Linux, and Mac Memory
Authors: Michael Hale Ligh, Andrew Case, Aaron Walters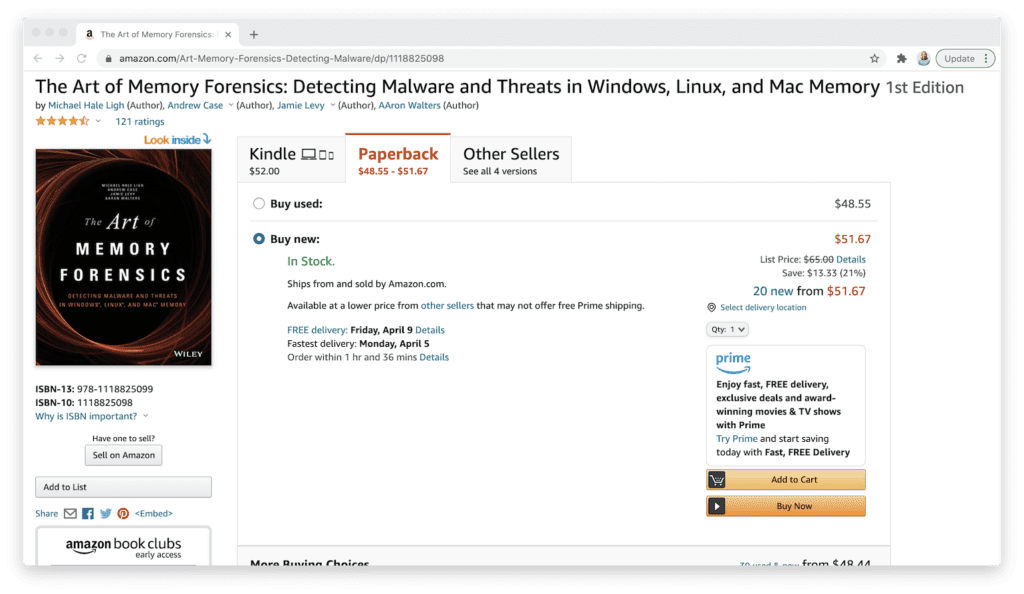 16. Effective Cybersecurity: A Guide to Using Best Practices and Standards
Author: William Stallings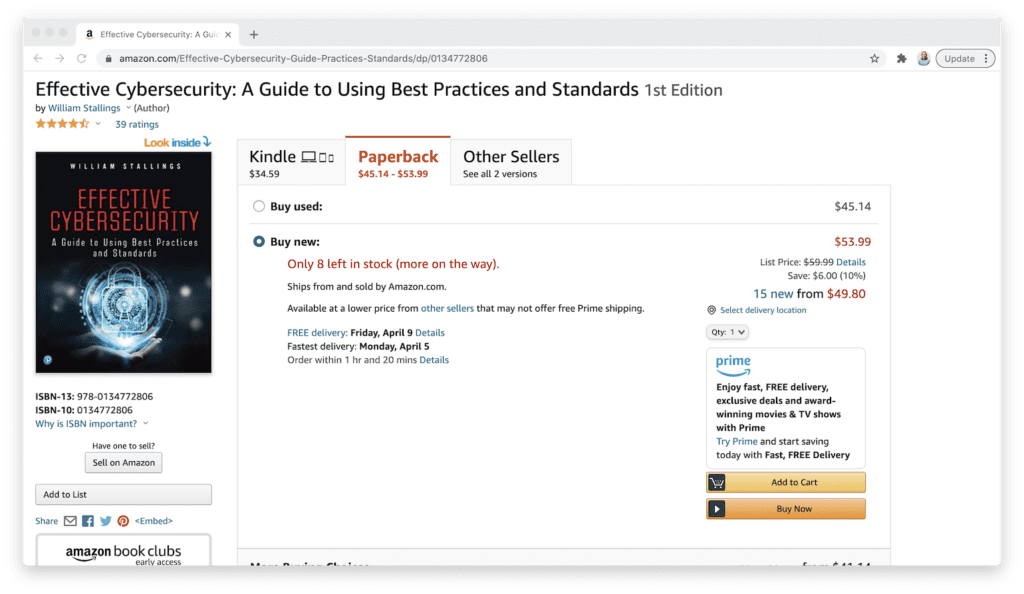 17. Cybersecurity for Beginners
Author: Raef Meeuwisse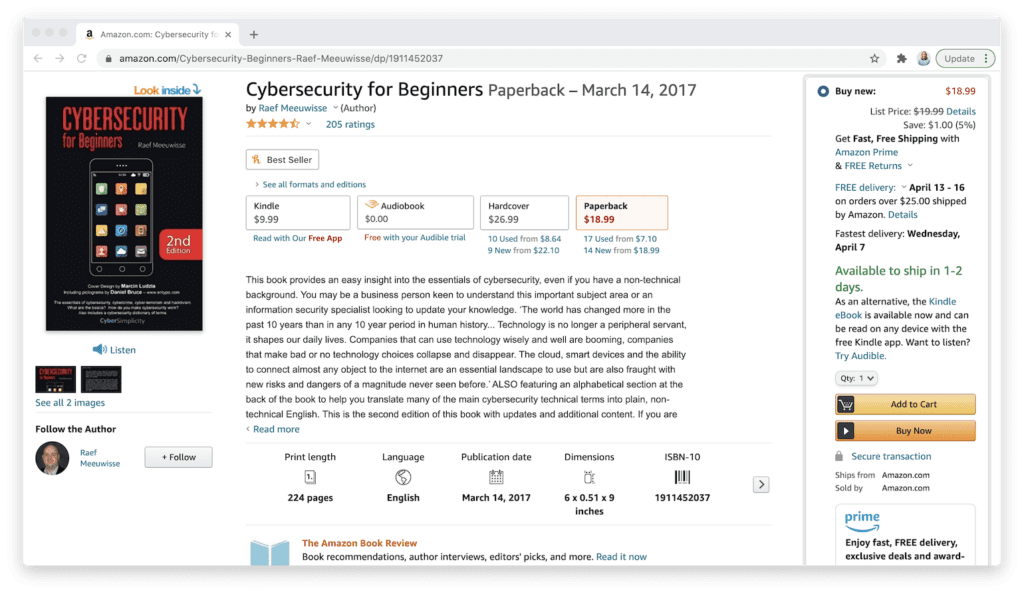 Time to Build In-Demand Skills with Cybersecurity Books
With the help of the best cybersecurity books on the market, you can either kickstart a career in cybersecurity or develop skills that can give you a competitive advantage in almost any field. Even if you're just reading cybersecurity books to beef up your own computer security skills, more knowledge is never a bad thing.
To see my other awards click here 
https://www.erdalozkaya.com/category/about-erdal-ozkaya/awards/
 Cybersecurity: The Beginner's Guide