Erdal
By JAMES DARTNELL via emt Distribution appoints new CISO
https://www.tahawultech.com/resellerme/news/emt-distribution-appoints-new-ciso/
IT security products distributor emt Distribution has announced the expansion of its team with the appointment of Erdal Ozkaya as Chief Information Security Officer (CISO).
Ozkaya had been advising and creating content to government departments, Fortune 500 companies and information security professionals to prepare them against latest cybercrime.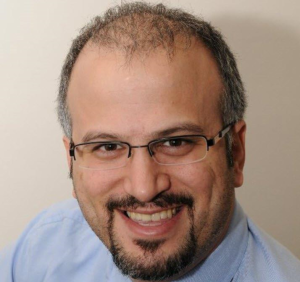 "Erdal is from Australia, and he had been working there in the management field for over 15 years," Mohammad Mobasseri, CEO, emt Distribution, said. "We are confident he will be a big asset to our organisation and also support the enterprises and government entities in the region to combat them against cyber-attacks or threats. His global experience and knowledge will bring new perspectives to IT security in the region."
Commenting on his appointment, Ozkaya said, "It is important to share the same vision and passion with whom you work. And I am glad emt shares a similar vision and is passionate about its work which has lead them to be one of the fastest growing  value added distributors across the globe and in the Middle East in particular. Enterprises in this region need to embrace information security at a faster pace to defend themselves against the growing menace of cyber threats."
Erdal will  be also the Regional CISO of Secunia, which is part of emt Holding's portfolio. 
Dr. Erdal Ozkaya joins Comodo Leadership team as CISO