emt Distribution appoints new CISO (2015)
emt Distribution appoints new CISO
By JAMES DARTNELL via emt Distribution appoints new CISO
https://www.tahawultech.com/resellerme/news/emt-distribution-appoints-new-ciso/
IT security products distributor emt Distribution has announced the expansion of its team with the appointment of Erdal Ozkaya as Chief Information Security Officer (CISO).
Ozkaya had been advising and creating content to government departments, Fortune 500 companies and information security professionals to prepare them against latest cybercrime.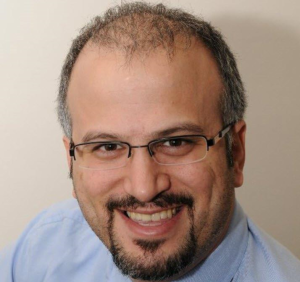 "Erdal is from Australia, and he had been working there in the management field for over 15 years," Mohammad Mobasseri, CEO, emt Distribution, said. "We are confident he will be a big asset to our organisation and also support the enterprises and government entities in the region to combat them against cyber-attacks or threats. His global experience and knowledge will bring new perspectives to IT security in the region."
Commenting on his appointment, Ozkaya said, "It is important to share the same vision and passion with whom you work. And I am glad emt shares a similar vision and is passionate about its work which has lead them to be one of the fastest growing  value added distributors across the globe and in the Middle East in particular. Enterprises in this region need to embrace information security at a faster pace to defend themselves against the growing menace of cyber threats."
Erdal will  be also the Regional CISO of Secunia, which is part of emt Holding's portfolio. 
Dr. Erdal Ozkaya joins Comodo Leadership team as CISO 
https://www.erdalozkaya.com/comodo-ciso/
What Is a Chief Information Security Officer?
The chief information security officer, or CISO, is the executive responsible for an organization's data and cybersecurity needs. Historically, CISOs have reported into the chief information officer (CIO), but the tide is changing. As cybersecurity becomes more critical to business operations, some CISOs now report into the risk officer, audit committee, general counsel or even directly to the CEO. When there is both a chief information security officer and a chief security officer (CSO), the CISO handles the security of tech systems while the CSO is responsible for physical security, ensuring employees are safe and buildings are secure.
Chief information security officers need to have a firm understanding of IT infrastructure and grasp the myriad potential threats to tech systems. Implementing secure protocols, procedures and recovery processes is the primary responsibility of the CISO.
CISOs also need to be able to communicate effectively with IT teams and design sophisticated plans to execute needed cybersecurity practices. This executive must also comprehend how tech systems impact business operations and be able to efficiently manage security incidents.
A chief information security officer is expected to develop the processes and plans that are needed to protect critical systems and safeguard data. These leaders should have a wide-ranging knowledge of IT infrastructure and cybersecurity procedures and practices to help enable secure operations. Effective CISOs lead a team of cybersecurity professionals to implement safe data practices and safeguard business functions.
Other duties of a CISO include the following:
Help design and implement secure processes and systems
Drive and oversee cybersecurity initiatives
Develop disaster recovery protocols and implement plans for business continuity
Implement secure data management strategies and processes
Supervise and implement safe practices for user access and permissions
Ensure systems maintenance and application updates take place
Manage breaches quickly
Ensure compliance regulations are being met
Develop and support effective communication with users to limit security vulnerabilities
How to Become a Chief Information Security Officer
IT professionals who are seeking to become a chief information security officer typically need ample cybersecurity experience and know how to efficiently manage a security team and security incidents.
The CISO position is designed for seasoned cybersecurity professionals who have worked their way up from entry-level security positions, like security administrator, to intermediate roles, such as cybersecurity analyst, and now lead the cybersecurity team. Ideally, a CISO possesses both strong technical and strong leadership skills.
A CISO candidate should hold a bachelor's degree in an IT-focused or related business field. Often, CISOs are required to hold a master's level degree in cybersecurity or similar area.
The CompTIA Advanced Security Practitioner (CASP+) is ideally suited for IT professionals with 5 to 10 years of hands-on cybersecurity experience who want to actively participate in advanced cybersecurity activities. CASP+ helps CISOs stay on top of their hands-on security engineering skills and validates their ability serve as a cybersecurity team lead.
The Details
Chief Information Security Officer Salary Range
The 2019 median annual wage was $184,460 for chief executives (U.S. Bureau of Labor Statistics (BLS)).
Chief Information Security Officer Job Outlook
From 2019 to 2029, the BLS projects a decline of 10% for all chief executives, but an increase of 4% for top executives and 10% for IT managers. As security continues to be more critical to business operations, it is safe to say the job outlook for chief information security officers will increase.