InfoSec World Security Conference 21 – Free and Online
InfoSec World Security Conference
As an independent third-party neutral communication platform based in Chengdu while facing the whole world, INSEC WORLD mainly focuses on the investigation of smart-city security, 5G security, cloud & data security, IOT security as well as industrial Internet security. The conference will continue to track hot issues, from the perspective of the enterprise, to discuss the intelligent operation & maintenance of enterprise security and CSO security management.
2021 INSEC WORLD will be held on Novmber 25-26 in Western China International Expo City Hall 9. With the them of "Security, the Key to Digital Economy", this year's conference includes two theme forums, seven sub-forums, special training sessions and exhibition displays and will discuss and display technologies, products and applications of information security in an all-round way. We are looking forward to your participation!
When :  December 14-15, 2021
More info :  Click Here
If you miss this one, check out the other FREE Events right here 
About INSEC WORLD
Nowadays, the world is developing rapidly in the sectors of Internet of Things (IOT), artificial intelligence (AI), financial technology, e-commerce, and big data. The world's dependence on information technology is increasing day by day, and information security will become the biggest potential danger.
Within Informa Group, we have strong brands in Information Security, such as Black Hat-The world's top InfoSec event, Dark Reading-the world-leading InfoSec news platform, and Information week-one of the world's largest information technology media, etc. Within these exclusive forces working together, INSEC WORLD is positioned to build the largest, and unbiased information security platform in the Asia-Pacific region for exploring, innovating and connecting between developers and end-users.



Black Hat – From its inception in 1997, Black Hat has grown to the most respected information security event series internationally, leading the latest in information security research, development, and trends in a strictly vendor-neutral environment. Black Hat offers attendees the most professional technical courses and forums on security topics and attracts over ten thousand attendees from almost one hundred different countries to participate in each year. Also, more than 300 exhibitions will take part in Black Hat for product display and business communication.
InformationWeek – InformationWeek defines the value of technology in the age of digital business. As the world's most trusted business technology resource, InformationWeek offers independent insight and advice to help today's IT leaders navigate the fast-changing technology landscape and identify the best strategies and tools to drive their organizations forward.
Dark Reading –the web's most comprehensive, timely, and interactive online community for the exchange of information about cyber security issues, now the most trusted online community for security professionals which provides potential defences for the latest cyber threats and technology trends that may help protect their most sensitive data. Meanwhile, Dark Reading encompasses 13 communities and each community is led by editors and subject matter experts who collaborate with security researchers, technology specialists, industry analysts and other Dark Reading members to provide timely, accurate and informative articles that lead to spirited discussions.
Agenda :
14 December,2021 (Tuesday)
Time
Main Conference
9:00-9:30
Registration & Networking Breakfast
9:30-9:45
Open Ceremony
Keynote: Security, the Key to Digital Economy
Moderator:William Jin, Executive Vice Chairman, Cyber Security Association of Sichuan
9:45-10:05
Build A Trusted and Active Immunity Ecosystem of Cyberspace
Changxiang Shen, Academician, China Academy of Engineering (CAE); Consultant, Advisory Committee for Office of the Central Cyberspace Affairs Commission
10:05-10:25
The Future of Security and Privacy
Bart Preneel, Member, The Academia Europaea; President, The IACR
10:25-10:45
The future of Security is in The Cloud
Lei Zheng, Vice President, SANGFOR TECHNOLOGIES INC.
10:45-11:05
Industrial Internet Security Practices in Digital Transformation Era
Samuel Lv, General Manager of Strategic Development Center, Tencent Security
11:05-11:25
Insight of Data Security
Xiaosheng Tan, Founder & CEO, Beijing Genius Cyber Tech Co., Ltd.
11:25-11:45
The Cybersecurity Dilemma – Fight against Ransomware
Dr. Erdal Ozkaya, CISO, Comodo Cybersecurity
11:45-12:00
The Release of Cyber Security Capability Graph by DWC
12:00-13:30
Lunch
Conference Room A: Financial Industry (Banking&Securities&Insurance) Security
Conference Room B: CSO
Conference Room C: Vulnerability A&D and Security Research
Conference Room D: Data Security & Cloud Security
Pending
Moderator: Wei Guo, Director of Technical Operations, Tencent Security
Moderator: Robin Wang, CEO/Founder, Shanghai Yinian Information Technology Co., Ltd.
Moderator: Xin Li, Secretary General, Sichuan Cryptography Industry Association
13:30-14:00
The Growth Path of A Small and Beautiful Information Security Team
Yong Xue, Information Security Officer, Hello Inc.
Challenges and Solutions to Privacy Compliance and Data Security in The Era of Strong Supervision
Xinkai Liu, Founder & CEO, SHENZHEN HONGTU TECHNOLOGY CO., LTD.
Framework and Method of Network Attack Tracing Based on Graph Model
Kaida Tang, General Manager, Nanjing Juming Network Technology Co., Ltd.
Evolution Trends of Data Disaster Tolerance Technology in Cloud Native Scene
Xiaoqin Hu,CEO,Chengdu Vinchin Technology Co., Ltd.
14:00-14:30
From 0 to 1: Best Practices for Building Security Development Lifecycle
Mingwei Xue, Chief Security Development Architect, Hangzhou MoreSec Technology Co., Ltd.
To Fight Against Advanced Threats, CSO Plans The Key Choice For Endpoint Security
Grace Xiang, Head of KA/Great China, Anxinsec (Beijing) Technology Co., Ltd.
Ransomware All in One
Junliang Liu, Director of Safety Laboratory, HANGZHOU MEICHUANG TECHNOLOGY CO., LTD
Several Best Practices for Infrastructure as Code Security
Ryan Xu, Senior Security Architect, SYNOPSYS
14:30-15:00
How Memory Protection Responds to "Deadly Attacks" of The Financial System
Linxer, CTO, Anxinsec (Beijing) Technology Co., Ltd.
IINSEC Threat Landscape
Vishal Salvi, Chief Information Security Officer & Head of Cyber Security Practice, Infosys
Exploring The Main Scenarios of APT Attacks Based on The Solarwinds Incident and How Software R&D Companies Respond
Siming Pang, Security Architect, SANGFOR TECHNOLOGIES INC.
API Data Security Defense System Based on Intelligence
Joey Shao, COO, Shenzhen Eversafe Online Technology Co., Ltd.
15:00-15:15
Tea Break
15:15-15:45
DevSecOps's Landing Practice in Large Banks
Jihai Zhou, Head of DevSecOps, HSBC software
Exploration on Improving the Comprehensive Quality of CSO
Weichun Li, Director of IT Security, Essence Securities Co., Ltd.
Can You Stop Cyber Attacks at Their Planning Stages?
Roy Zinman,CEO,Brandefender
Cyber Security Challenges and Solutions in Medical and Health Industry
Great Gu,Global CISO of A Biopharmaceutical Company, Board Director of IAPP Asia Pacific Consulting
15:45-16:15
Pending
How to Quantify Risk Calculation More Accurately——Stepping Forward Intelligent Risk Decision
Chris Fu, CTO, Shanghai Wuzhi Intelligence Technology Co., Ltd.
Json Web Token Attack Introduction
Caudevilla Louis, Senior Cyber Risk Advisory Consultant, Deloitte
How Standards Can Help Manage Information Security and Achieve Carbon Neutrality
Paulo Lopes,Director Strategic,BSI
New Infrastructure, new security, new challenges and new opportunities. Over 700,000 audience members all over the world participated in the conference online
Hundreds of experts, thousands of participants, trillions of market size work together efficiently Security "stars" gather in Chengdu to safeguard new infrastructure
A sensational year-end off-line gala, the 2nd INSEC WORLD will be held in Chengdu soon with keynote speeches spearheaded by 3 Chinese and foreign academicians
A Successful Ending of INSEC WORLD · Chengdu
Organizer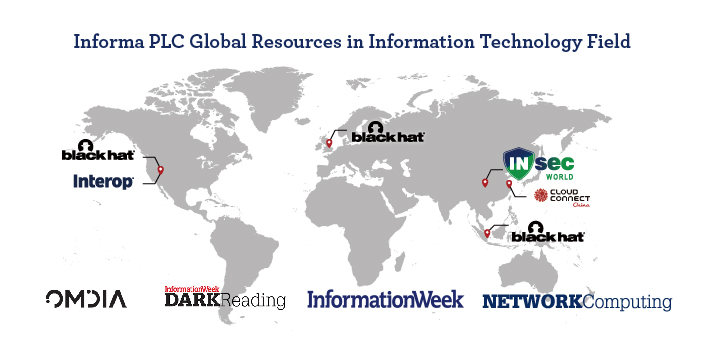 In June 2018, UBM and Informa PLC formally merged to create the world's leading business-to-business (B2B) information service group – Informa Markets and the largest trade show organizer in the world.
Informa Markets creates platforms for industries and specialist markets to trade, innovate and grow. Our portfolio is comprised of more than 550 international B2B events and brands in markets including Healthcare & Pharmaceuticals, Infrastructure, Construction & Real Estate, Fashion & Apparel, Hospitality, Food & Beverage, and Health & Nutrition, among others. We provide customers and partners around the globe with opportunities to engage, experience and do business through face-to-face exhibitions, specialist digital content and actionable data solutions.
In information technology industry, Informa PLC owns Black Hat, Dark Reading, Information Week, INSEC WORLD, Interop, Cloud Connect, Network Computing, and Omdia as world-leading conferences, media or think tank. As the world's leading exhibitions organizer, we bring a diverse range of specialist markets to life, unlocking opportunities and helping them to thrive 365 days of the year.
Dr Erdal Ozkaya
Erdal Ozkaya 博士是一位充满激情、专注于解决方案的专业人士,在信息技术、信息安全和网络安全领域拥有全面的国际背景。
他致力于提供准确、可访问的资源,让个人和组织了解互联网时代的网络安全和隐私问题。
Erdal 博士是协作团队的领导者,他的主要专业领域涵盖端到端 IT 解决方案、管理、通信和创新。
此外,他还是著名的公共演说家、屡获殊荣的技术专家、书籍作家和著名组织(如 Microsoft、EC 委员会和其他专家级供应商)的认证(课件和考试)作者。