WHY EDR SOLUTION IS BETTER THAN ANTIVIRUS ?
WHY EDR SOLUTION IS BETTER THAN ANTIVIRUS
Let's start first with the definition of EDR or Endpoint Detection and Response. It is an endpoint security solution that monitors end-user devices to detect and respond to cyber threats, it also  records and stores endpoint-system-level behaviors (logs), uses various data analytics techniques to  block malicious activities and provides remediation suggestions to restore affected systems to a clean state.
Next is Anti Virus, which I bet you know what it is , but jut in case : Based on Wikipedia Antivirus  also known as anti-malware, is a computer program used to prevent, detect, and remove malware.
Time is changing, especially after COVID ! The "new normal" is the traditional way of doing business and working eight-hour jobs is no longer restricted within the four corners of an office looks like changed for ever ( Despite Google's ask of employees returning to office ) . This meant that companies have adjusted and allowed their employees to work from home. Although it meant comfort for employees, companies now have to make sure that their systems and information are kept extra safe.
Cybersecurity is a never-ending cat and mouse situation involving the constant pursuit of malicious software and even fileless malware. As cybercriminals constantly up their game, so should your EDR solution.
WHAT IS ENDPOINT DETECTION SECURITY?
Endpoint detection and response or EDR solution is a term coined by Anton Chuvakin of Gartner Blog Network in 2013 to classify a group of tools that primarily focused on the detection and response to suspicious software. In case you missed it, endpoints are entry points in end-user devices such as laptops, desktops, mobile phones, and gadgets that are connected to a network.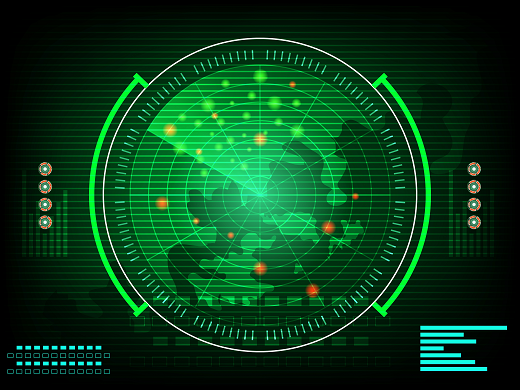 EDR solutions are primarily focused on four functions:
Monitor and collect data from endpoints that could potentially pose a threat.
Analyze collected data to recognize what threat patterns look like.
Send out an automated response to identified threats to isolate them.
WHAT IS THE DIFFERENCE BETWEEN AN EDR SOLUTION FROM AN ANTIVIRUS?
Traditional antivirus software is common to most people especially because it is one of the first programs recommended to be installed when we purchase our devices. Antivirus is designed to detect and block malware or a virus from establishing itself on a device before it accesses the network the user is connected to. However, its limited capabilities are not enough to deal with more sophisticated threats.
EDR solutions, on the other hand, have many capabilities and antivirus is only one of those. Aside from having an antivirus tool, EDR solutions are also capable of providing a monitoring tool, threat intelligence database, and a cloud-based solution.
Endpoint detection and response is also distinct from older security solutions because it yields alerts to IT teams and triggers further investigation rather than simply identifying and containing the suspected malware.
WHY EDR IS THE WISER CHOICE ?
SCOPE AND RANGE
The antivirus we have come to know is simplistic in nature and has limited scope. It serves basic purposes such as preventing, detecting, and removing malware. However, modern-day malware and cyberthreats are more complex and simple antivirus software might not be enough to deal with it.
Meanwhile, an endpoint detection and response solution basically provides security administrators with a front row seat with its higher endpoint visibility tool. This security solution also comes with an automated threat response that allows for a faster and more accurate reaction to a posed cybersecurity threat. With this kind of capability, your company can get back to business as usual in no time.
ENDPOINT THREAT DETECTION CAPABILITY
While antivirus software can detect malicious software, it only operates through a signature-based detection that can trace viruses logged on its database. This kind of malware detection works by adding the signature of an already known virus or malware to its database and then using this database to identify potential threats as suspicious.
However, EDR solutions go beyond collecting threat intelligence on a database. It also works by employing a behavioral analysis capability that uses machine learning, analytics, and artificial intelligence to differentiate what is a normal and day-to-day end-user activity from what is not.
Through this ability, your organization's EDR solution will be better equipped to deal with threats because your policy will be specially tailored for your needs based on your everyday behavior and activities.
MULTIPLE SECURITY LAYERS
EDR solutions are more suitable for businesses today because it has multiple security layers that involve attack blocking, endpoint patching, firewall, whitelisting, blacklisting, and next-generation antivirus.
All these layers are beneficial for your organization because they feed intelligence to each other to provide you with protection from all angles.
FINAL THOUGHTS
In any kind of organization, security is always important and should be your non-negotiables. However, you should make sure that the cybersecurity solution you will adopt is something that is capable of protecting your company on many levels. It is also crucial that your endpoint security solution can be adjusted to the specific needs of your organization.
EDR solutions provide you with an increased protection capability that requires a skilled workforce. And that is what Comodo can provide you, continuous and real-time endpoint visibility with detection and response.
WHAT IS IT SECURITY EDR?
No organization is totally safe from the security risks of today's endpoints. This is especially true since modern hackers have learned how to implant code into operating systems and their underlying applications.
Let's take a closer look at Security EDR and the best ways to minimize endpoint incidents in your network.
WHAT IS ENDPOINT DETECTION AND RESPONSE?
The communication entry and exit point of an organization's network are what we call an endpoint. It can also be defined as any device that contains the operating system and applications, which allow us to connect to the Internet. This could be:
Laptops
Workstations
Servers
Tablets
Smartphones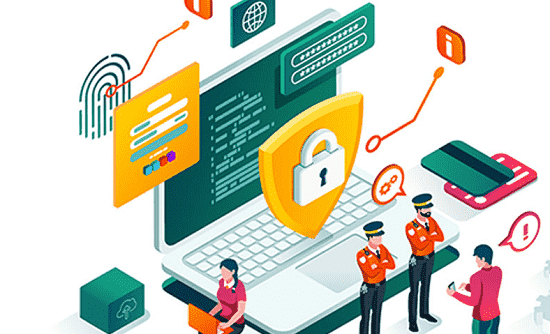 In that sense, endpoint detection and response (EDR) technology is designed to continuously monitor and record system activities and events that take place on endpoints. This provides IT, security teams, with the visibility they need to determine incidents that would otherwise remain invisible.
HOW DOES SECURITY EDR WORKS?
An IT security EDR must be installed on an endpoint for it to learn and keep track of that endpoint. This installation could be in the form of an agent or software package that is implemented to the endpoint. The agent lives on the endpoint where it starts to gather data and report to a back-end database system on-premise or to a cloud.
Fool-proof tactics to minimize endpoint incidents
In order for you to get a better understanding of your security requirements, it's ideal to use a free tool at first, which can map the endpoints on your network.
Some endpoint security solutions may provide you with software to help you deploy the following strategies:
NETWORK ANALYSIS
A dark endpoint, rogue access point, or blind spot is an endpoint you don't know exists. How are you going to protect it if you're not aware it's even there? As such, you should utilize an automated network discovery tool to catalog your endpoints, determine who is accessing them and what software they are running.
GET TO KNOW SPECIALIZED ENDPOINT SECURITY SOLUTION OPTIONS
There is a wide range of professional endpoint security suites on the market, which can be confusing to choose from. That's why it's important to do your research and learn what questions to ask before you choose a solution.
PRIORITIZE AUTOMATED EDR
IT security EDR has the capacity to proactively hunt for potential threats. That said, it's essential for your EDR solution to be the cornerstone of your strategy, which you should focus a lot on and consider making investments.
IMPLEMENT AN ENDPOINT SECURITY POLICY
An IT security EDR should be a written document that contains information about the software and hardware you run to protect your network endpoints. It should also provide security guidelines for employees, such as how to secure their BYOD endpoints.
BEST IT SECURITY EDR PRACTICES
There are different ways to fortify your EDR solution and ensure it's working in its top condition. Here are some tips that you should consider:
DON'T IGNORE USERS
Users could be the catalyst to major or multiple endpoint incidents. Some scenarios where this might happen:
When users unintentionally share files
When they unknowingly modify data
When they fall victim to credential theft
When users undermine security efforts by working around systems
As such, it's important to ensure that they are properly educated on the security measures you deploy and why those measures are important. You can also restrict users from controlling security configurations or settings and ensure that your security solutions are as transparent as possible.
INTEGRATE YOUR TOOLS
You may want to integrate your security EDR with other solutions, like authentication and encryption tools. This would ensure that your entire system is protected, as opposed to your network perimeter alone.
SEGMENT YOUR NETWORK
Network segmentation is an approach that segregates data, services, and applications based on priority levels. Doing so will allow you to implement a set of protections and control who and what has access to your network assets. Segmentation also allows you to restrict the ability of attackers to travel laterally across your network, mitigating the damage they may cause.
TAKE PROACTIVE MEASURES
EDR may help you respond to attacks and mitigate damage in real-time. Still, this doesn't mean that you should rely on this solution alone. That's why it's essential that you consider taking proactive measures to minimize your system vulnerabilities and eradicate pathways for an attack. You can do this by regularly auditing your systems for known security issues, like outdated software or misconfigurations. Identify if you have unused open ports or credentials that are no longer needed and discard them whenever possible.
FINAL THOUGHTS
An IT security EDR is important as it provides an additional layer of endpoint protection, which may not be available with traditional anti-virus software. To fight off the hidden threats aimed at exploiting the endpoint by hackers, this layer of endpoint protection is crucial.
Do you want to have a system that detects and responds rapidly to modern-day threats? Contact us now at Comodo to get your EDR security!
To read more articles , click here