Why Dynamic Businesses Should Embrace Digital Transformation – Free Webinar 2
Why Dynamic Businesses Should Embrace Digital Transformation
There is no "one-size-fits-all" transformation manual when it comes to changing the way we do business, and never will be. The digital transformation journey is unique to each business based on their specific needs. In fact, most companies have been brutally forced into it in the last few years with many hard lessons learnt.
Join our expert panel including Comodo/Charles Sturt University, FastTrack Technology and Equinix, as they discuss the strategies that need to be employed to make this transition as efficient as possible. Gain insights into how to plan, allocate resources, and restructure internally to set an organization up for future success. This complimentary 60-minute online event will discuss the challenges faced by fast-growing companies like yours, how to overcome them and deliver a truly dynamic business in a hybrid age.
Overview
Title: Why Dynamic Businesses Should Embrace Digital Transformation
Date: Thursday, April 14, 2022
Time: 11 : 00 AM SGT
13:00 PM AES
Registration : Click here
Learning Objectives:
Analyzing the challenges faced by dynamic businesses with evolving needs
Success stories of fast-growing organizations implementing hybrid models
The tradeoffs between speed and cost when implementing solutions
How to accelerate the transformation process within your organisation without compromising the success of the outcome
Maximising returns on expansion plans
Speakers
Speakers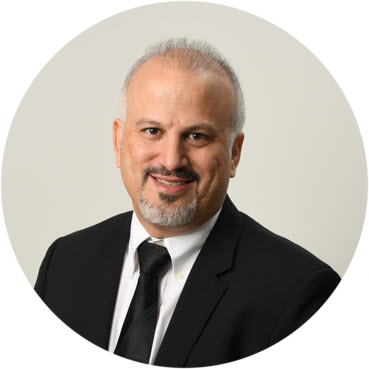 Dr. Erdal Ozkaya
CISO
Comodo & Charles Sturt University
Dr Erdal Ozkaya is a leading Cybersecurity Professional with business development, management, and academic skills who focuses on securing the Cyber Space and sharing his real-life skills as Speaker, Lecturer and Author.
He is known to be passionate about reaching communities, creating cyber aware campaigns, leveraging new and innovative approaches and technologies to holistically address the information security and privacy needs for every person and organization in the world. Erdal is an award-winning technical expert and speaker; his recent awards are:
Global Future Security Leader, Super Hero CISO (2020),Cyber Security Professional of the year MEA , Hall of Fame by CISO Magazine , Cybersecurity Influencer of the year (2019) ,Microsoft Circle of Excellence Platinum Club (2017), NATO Center of Excellence (2016), Security Professional of the year by MEA Channel Magazine (2015), Professional of the year Sydney (2014) and many speaker of the year awards in conferences.
He also holds Global Instructor of the year awards from EC Council and Microsoft. Erdal is also a part-time lecturer at Australian Charles Sturt University. He has coauthored many cybersecurity books as well as security certification courseware and exams for different vendors.

As the founder and managing director of Fastrack Technology, Yoni Kirsh has extensive experience in solution design, architecture, leadership and above all else, problem solving.
Throughout his career designing, deploying and maintaining some of the most complex and demanding IT infrastructure solutions, both in Australia and abroad, the skills and capabilities Yoni has developed have earned him numerous speaking slots at the some of the biggest technical conferences and events around the globe – and as the holder of a commercial pilots license, he's often found flying himself (and his team) wherever required.
With Fastrack Technology's mission of being a global leader in datacentres, networks and collaboration technology, Yoni is instrumental in delivering solutions that stand above the competition – by providing deep insights, exceptional speed of delivery and allowing customers to take back control of their IT infrastructure.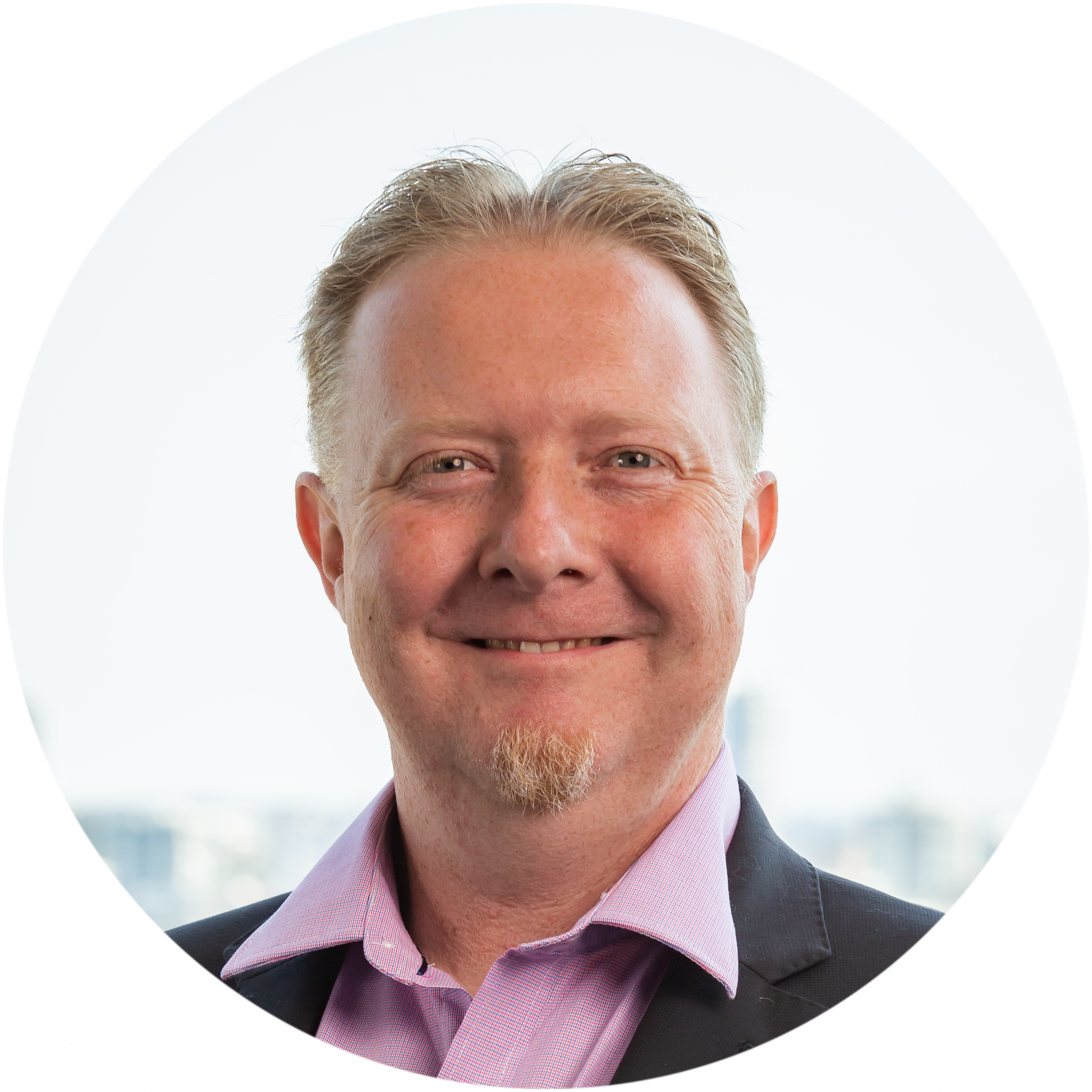 Philip May – moderator
Senior Global Solutions Architect
EQUINIX
Philip May is a Senior Global Solutions Architect at Equinix, the world's digital infrastructure company specializing in interconnection and facilitation of digital transformation. With 23 years of IT, Telecommunications, Data center and cloud platform technologies experience.
During his tenure within Equinix, Metronode, Nextgen Networks, as well as with TPG, Soul Telecommunications & People Telecom – Phil has held a number of technical and sales team roles, developing functional and technical solutions for clients. He has been responsible for a range of presales engagements across multiple technical disciplines for a number of state & federal government agencies as well as corporate and enterprise clients.
Phil has been essential for the accurate capturing of pre and post-sales client engagements, competitive analysis, cost estimations and developing detailed technical statements of works. He has created winnable solutions in long haul telecommunications, modern and efficient data center deployments, hybrid multi-cloud and the transformational & workload migrations for clients onto scalable digital platforms across industry verticals such as; insurance, healthcare, state and federal government agencies, banking, broadcast media and resources clients – mining, oil & gas.
For more free events , click here
The event will be also soon in my YouTube Channel 
Benefits To Participants
Current Industry Insight: Attend cutting-edge 60 minute online focused discussions cutting to the heart of the key business issues you are facing today. Our events deliver current, practical insights from your peers in the industry in an open discussion led format.
Subject Matter Experts: Our online events deliver a panel of industry experts to your desktop with speakers selected specifically from the end user community to cut through the tech noise and demonstrate the practical strategies they are implementing to make a difference in their business.
Interactive and Engaging: Each event attracts are targeted and senior audience that we actively look to engage within the event, taking advantage of the collective experience we have gathered for each 60 minute event. Our audiences are encouraged to engage throughout with interactive polling, surveys and live Q&A segments.
Live & On-Demand: Beyond the live broadcast all registrants will have the opportunity to revisit the content with access available on-demand for more than 6months. Leverage the content with colleagues in your team way beyond the live delivery.
Industry Leading Platform: Delivered using the On24 broadcast platform our events are easily accessible driven by the best technology in the
Premium Content Development. It who we are, our content development capabilities are second to none, annually we deliver over 800 B2B events across a variety of media. To stand out from the crowd your online event needs to best content and the best speakers, that is our core focus.
Industry Subject Matter Experts. You dedicated content manager had over 3000 active speakers and contributors at their disposal to add value to your online event. We identify speakers that will resonated with your key buyer personas and recruit them to contribute to your event independently, amplifying your content and your audience.
Exception Engagement. Your target market already trusts us to deliver high-value and interesting content, we have been doing so for more than 35 years. Leverage this existing engagement to delivery high-level and solution focused decision-makers to your online event
Unrivalled Reach. Your dedicated marketing manager will promote your event to our existing engaged communities within your target sectors and geographical markets across a variety of channels. Leverage our data strength in all key markets, driven by our annual portfolio of over 800 B2B events annually, to super charge your audience. Our focus is not on delivering a number but delivering high-level and engaged audiences.
Industry Leading Platform: Delivered using the On24 broadcast platform our events are easily accessible driven by the best technology in the market. We provide our clients with a detailed breakdown of their registrants, attendees and their overall engagement across the event as well as delivering polling and survey capabilities
Keywords
Fastrack Technology

 - Data center and cloud platform -Embrace Digital Transformation