Erdal
Who is CEO DAT ?
Center of Excellence Defense Against Terrorism (CEO DAT) is part of NATO . You can get more information about CEO DAT in their web page
Welcome Letter
On behalf of the COE-DAT team, I welcome you to our Centre where we focus our efforts on transforming NATO in the realm of counter-terrorism (CT). I would like to congratulate you on your selection to participate in one of our highly sought after CT related activities!
We exist "to provide key decision-makers with realistic solutions to terrorism and CT challenges". Simply put, you are our mission, because through your active participation, contributions, knowledge sharing, and networking it is our aim that you will have the skillsets and desire to make a difference as we work together to combat this acute, global threat posed by terrorism.
we look forward to meeting you, learning from you, and having an enjoyable time together as we explore the strategic and operational aspects of CT, develop friendships and relationships, build trust, and advance our common interests related to CT.
CEO DAT is a NATO QA Accredited organization.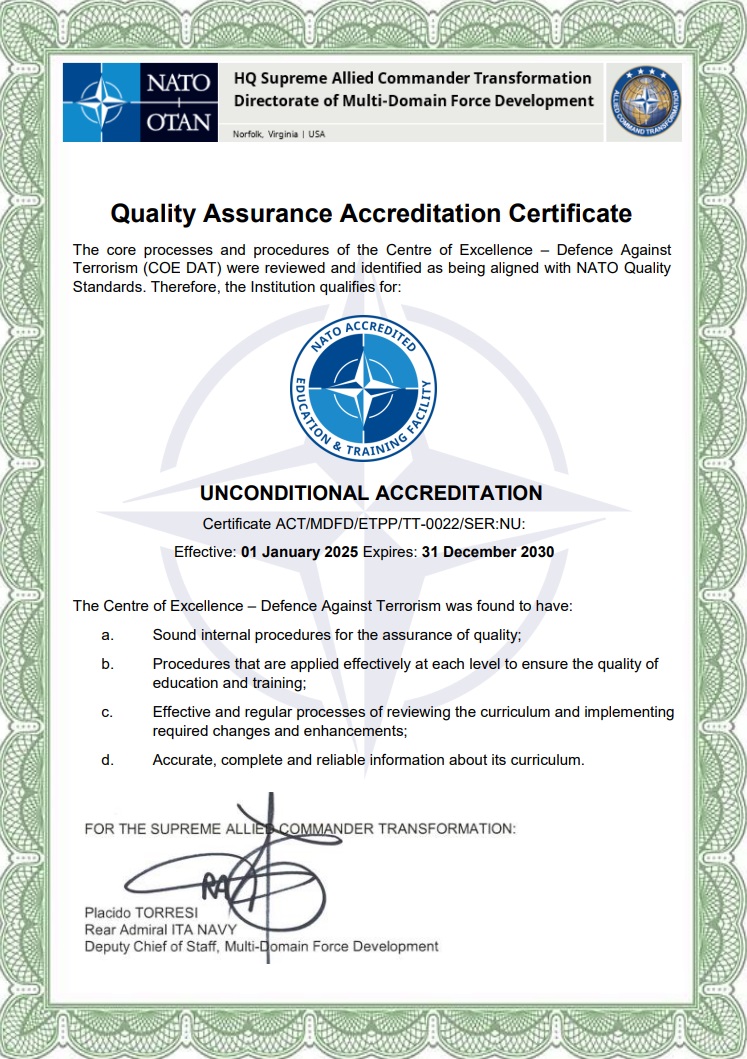 CEO DAT awarded me with the CEO DAT Appreciation Certificate for my contribution in their Defense Against Terrorism course, with my Advanced Persistent Threats presentation. I will continue to support CEODAT and NATO as much as I can .
Thank you
Erdal